Hello Getting Cricky fans, welcome to my Simply Sunday post! I hope you are as excited about Kristal's new design team and stamps as I am. Welcome to all our new girls, Deborah Foti, Janice Wilson, Faith Freeman, Shawn Mosch, Lisa Fish and Jan Lewis I hope you find your new home in the bloggy just as warm and welcoming as I have over the last 3 months :) Congrats to all of us on the DT who have stayed from the last term as well! If you would like to take time to visit everyone I will include a link at the bottom of my post.
This week for our
Getting Cricky
challenge the design team has been asked to share some sort of party favor with you. I decided to make a fun little spa package inspired by my spa date with a girlfriend this Saturday. I went to our local salon school and had a facial done by a student for super cheap, Yippie!
Here is what I came up with for you :)
Spa day pillow box (cut with Silhouette)
This fun little pillow box is large enough to hold a bottle of nail polish and toe separators. I can also picture this done up in some fun little girly colors for a girls overnight party, how fun would that be?? Alas, I have boys so I will have to wait for a niece, hahaha!
Now don't forget that this coming Friday is our
Getting Cricky
blog hop and live ustream at 9pm Pacific time. I sure hope you will join us for the ustream with all of Kristal's designers and then follow us to the blog hop for some inspiration.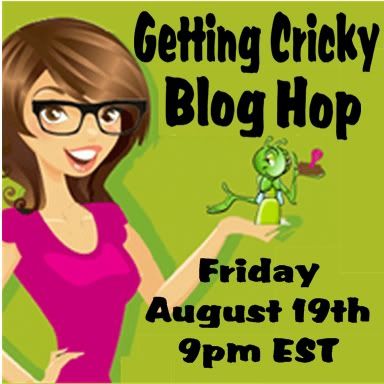 Now here is a link to all of our Fabulous new girls enjoy your hoping and we will see you back here soon!