Welcome to the "Let's Get Cricky" Blog Hop!!
If you've hopped along from Becka's blog
Creation's With Becka
then you are in the right place!! If you are just joining me from your dashboard, or reading this via email, please be sure to
CLICK HERE
to start at the beginning with
K Andrew's blog
(I wouldn't want you to miss a THING!!)...
This month's hop is in support our fallen HEROES... We will each be featuring special "Thank You" cards to be delivered during the
"Run for the Fallen" in Maine
...
"Run for the Fallen Maine is an organization dedicated to keeping alive the memory of our military heroes that gave their lives to protect our freedom since September 11, 2001.

On Sunday August 21, 2011 the 4th run to honor our heroes will be held. This is a 65 kilometer event with each kilometer being dedicated to the memory of one of our heroes that lived in Maine, had family from Maine or had some ties to our home State."
One of our Design Team Sisters,
Rebecca of The Crafting Misfit
, will be hand-delivering these cards during this very special event... If you would like to help support this cause, we invite YOU to join us in making a card or two to say "THANKS"... You can find the address to mail your cards by clicking
HERE
. The organization is also accepting donations for the event. You can find more information about donating by clicking
HERE
...
I had great intentions for making a ton of cards for this event but as life happens I was only able to get one done so far. Did you see those cute little Navy Kids at the top of my post?? Those were intended to go on cards but I cut them WAY too big, lol. So I'm hoping this weekend I will be able to get them cut smaller and make some cards with them and their counterparts. The cut is from
Little Scraps of Heaven Designs
Military Kids cut file. This file has kids in uniform for every branch of the military; so cute! Make sure you hop over and check her out, she has a 50% off sale on her cut files right now :) She has quite a few files that would go wonderfully with
Kristal's stamps sets
. So here are a few pictures of card that I did get finished for today's hop.
I used BoBunny DP for this card and stamped the stars on a spellbinder labels die and mounted it to the card on an action wobble. I think I have a new obsession for these things. I used two of Kristal's stamps on this card. One on the front and the other on the inside.
Each of Kristal's stamp sets benefit charity. At least $1 per stamp set goes to benefit the charity noted on the stamp set package. Kristal is donating to the following charities: Cancer Angels, Storefront Shelter for Homeless Children, Intrepid & Fallen Heroes, Doorways Shelter for Women & Children (Domestic Violence), and Autism Research Institute. Kristal will donate $1 for every stamp set sold, retail or wholesale to the charity noted; and over time believes this will add up to some wonderful miracles for these special people. So you can feel good that each time you purchase a
K Andrew Designs
art stamp set, someone around the country is receiving some good help!

K Andrew Designs stamps are all made and assembled here in the USA, which is very important to Kristal. This ensures all product materials are safe and that jobs are being provided and maintained here in America.


I am featuring the "Freedom Isn't Free" Stamp Art Set for tonight's hop. $1 from the sale of each "Freedom Isn't Free" stamp set is donated to Intrepid Fallen Heroes -- a non-profiit organization that provides rehabilitative services to US military members who are severely disfigured from combat.


Now I have some

Blog Hop CANDY for one lucky WINNER!! The only things you need to do to qualify are become one of my followers and leave me a comment. (If your already a follower just say so in your comment). I would love it if you would grab my blinkie and add it to the side bar of your blog if you have one but you don't have to to qualify.



***One lucky winner will win this small package***
Now you can hop on over to your next stop: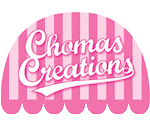 In case you get lost along the way or need to revisit anyone, here's the entire line up!! :)
I hope you have enjoyed my card and will consider joining us with a card or two of your own...