Welcome to the Getting Cricky Blog Hop!!
We're so happy you could join us for this month's Getting Cricky Design Team Blog Hop!! Each of us, along with our
Special Guest - Heather from Heather's Crafty Blog Space
, are so pleased to have you here with us!! Along the way, you'll see NEW ideas for creating Fall & Halloween cards and MORE with Kristal's stamps sets!!
If you've hopped along from
KATHY'S
blog
then you are in the right place!! If you are just joining me from your dashboard, or reading this via email, please be sure to
CLICK HERE
to start at the beginning with
Kristal's blog
(you'll want to catch up on all the FUN!!)...
Its your lucky day because during the hop Kristal is having a 20% off sale but you have to enter the code
20becky

during the checkout process :)
Each of Kristal's stamp sets benefit charity. At least $1 per stamp set goes to benefit the charity noted on the stamp set package. Kristal is donating to the following charities: Cancer Angels, Storefront Shelter for Homeless Children, Intrepid & Fallen Heroes, E. Glaser Pediatric AIDS Foundation, Doorways Shelter for Women & Children (Domestic Violence), Wayside House for Women, Camp Good Days & Special Times, Adopt a Classroom, and Autism Research Institute. Kristal will donate $1 for every stamp set sold, retail or wholesale to the charity noted; and over time believes this will add up to some wonderful miracles for these special people. So you can feel good that each time you purchase a K Andrew Designs art stamp set, someone around the country is receiving some good help!
K Andrew's stamps are all made and assembled here in the USA, which is very important to Kristal. This ensures all product materials are safe and that jobs are being provided and maintained here in America. You can learn even more about Kristal's stamps (and pick some up for yourself) by visiting her online store:
K Andrew Designs
:
Kristal's THREE newest stamps sets are LARGER sets -- perfect for cards, layouts, and so much more... For more details or to make one these sets YOURS, please click on the preview:
For my projects, I'm featuring the all three of Kristal's new sets, yeah! First I'll start with Fall-o-ween which I have both a card and a layout for. The patterned paper that I used on both of these projects is from Bo-Bunny's Wooligan's line from last season. I think this is by far my favorite halloween paper line of all time.
Too cute to spook Bo-Bunny LO
A close up of my cute little munchin and those awesome K Andrew's stamps!
and now for my card using more of the Wooligan's line and that cute little Franky is from Peachy Keen Stamps. I used a Card Positioning System (CPS) sketch for my card.
Here are the cards that I came up with from Kristal's Winter Wishes set.
For this first card my image stamps is from Inkadinkadoo. I fell in love with these little chickie's years ago and I have one for every holiday. The ribbon on this card is from Maya Rd and the paper is from one of last years Bo-Bunny lines.
Tweet Holidays card




For this second card I simply used my circle punches to make a fun snowman and a tore some white paper to make it look like snow drifts. My background paper is from Cosmo Cricket and again it is older. A little ink a few embellishments and a fabulous K Andrew Designs stamp make for a super quick card.
Frosty Wishes and Cosmo Cricket
And last but not least here is the creation I made with Kristal's Scripture Sayings set.
Scripture Sayings plaque
Now believe it or not this started out as a card gone wrong. I hate to throw anything away so I improvised and dug into my stash and found this cork board picture frame that I had tucked away and a can of spray paint to the rescue. I LOVE how this turned out!
Here are a few more close ups for you so you can see all the details.
Silhouette Flower File and Prima gems
K Andrew Scripture Sayings
Before you hop on because I reached 200 followers this week I said I would have a give away so why not include it here in the hop :) Thank you to all of you, my faithful followers! So to celebrate I have decided to give away a Pink ATG gun. To be eligible to win you must:
(Leave me only one comment telling me you meet my qualifications, Please)
1. Be a follower
2. Leave me a comment telling me which of my projects from the hop you like best
3. "Like" Squirly Girl Creations on Facebook (the link is on my sidebar)
4. Include a way for me to contact you in your comment (please leave this in an internet safe way)
I will draw the winner on Monday September 19th with random.org
Now you can hop on over to your next stop:

Becka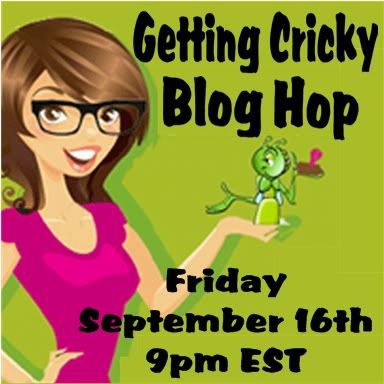 ........................................